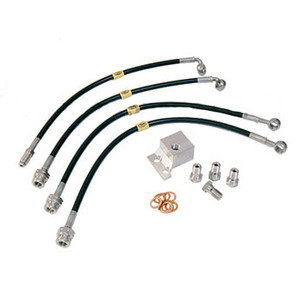 Braided Brake Hoses (MK1, MK2, NA, NB, 89-05)
High quality stainless steel braided brake lines coated in durable black sleeving.

They come with stainless fittings, a stainless junction block and new copper washers all round.

These hoses will fit all cars 1989 - 2005 NA, NB or NBFL with 1.6, 1.8 or 1.8 sport brakes.
Price: £71.00 (£85.20 Inc VAT)