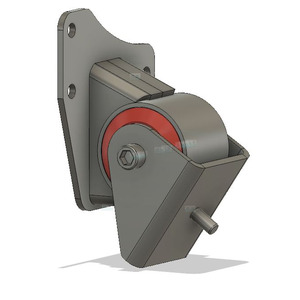 Uprated Engine Mounts (MK1, MK2, NA, NB, 89-05)
These uprated engine mounts are a great way to replace the worn and sloppy 20+ year old ones in your MX5.

As stadard they have a Shore Durometer reading of 80A (red). There is also an option for even harder 95A mounts (black). We would only suggest these for 100% track or kit cars.

They are firm enough to stop your engine swinging around under hard driving, which will give better feel and feed back to the driver, but not so hard to rattle your teeth out.
Price: £32.00