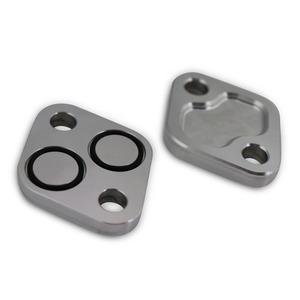 Billet EGR Blank Kit (NA, NB, MK1 MK2, 96-05)
EGR blanking kit.

CNC machined.

No more messy and unsightly gasket sealant squelching out the sides. These have nitrile O rings for a great high-pressure seal.

Two-piece kit to fit on the inlet manifold.

Fits late 96-97 MK1 cars and all Mk2 cars.
Price: £24.00