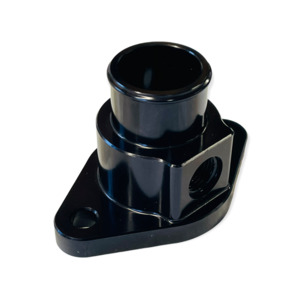 Billet Water Pump Inlet
Our new MX5 NA/NB billet water pump inlet. Designed for you hardcore track car guys or Exocet / MK Indy / Westfield guys that don't run a heater matrix. Makes for an easy connection straight into the bottom of your radiator.

It comes with a 9/16 UNF (AN-6 ORB) port for your turbo water supply return if required. These fittings are easy to purchase online or we can supply as an extra if you select below.

Please note, these now only come anodised black or gold.


Price: £50.40