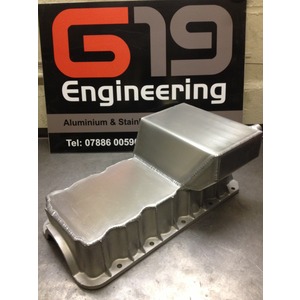 Zetec into Escort Complete Sump
Converted Zetec sump to allow you to fit a zetec engine into a mk1/2 Escort, Capri or 100e. No need to supply a donor sump.

This sump is designed to work with an 1800 CVH oil pick up pipe.

The donor sump we will supply will be bead blasted before fabrication.

Price: £280.00