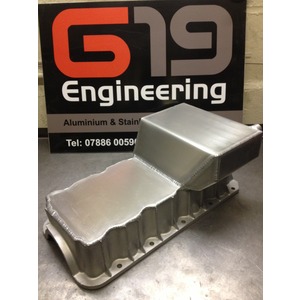 Zetec into Escort Conversion Service
Zetec sump conversion to allow you to fit a zetec engine into a mk1/2 Escort, Capri or 100e.

Requires a donor 1800 escort zetec sump. This sump is designed to work with an 1800 CVH oil pick up pipe.


After purchasing this please pack your sump up and send it to the address on our contacts page. Please make sure you include your contact details and return address.

Your donor sump will be bead blasted before we start fabrication.
Price: £220.00