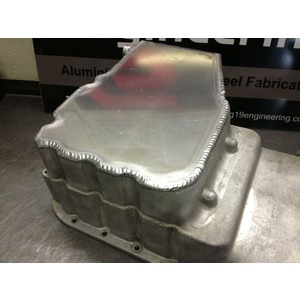 2WD YB into Kit Car Converted Sump
Converted 2wd YB sump to gain more ground clearance and allow you to fit your Cosworth YB engine into a Lotus 7 style kit car such as a Westfield, Dax, MK Indy etc.

The sump is shortened and a wing added too the off side to regain the oil capacity. Your oil pick up pipe will also be modified to suit.

We will supply a used 2wd YB donor sump so no need to send yours.
Price: £315.00 (£378.00 Inc VAT)