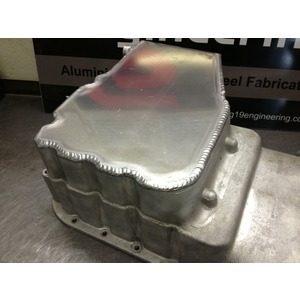 2WD YB into Kit Car Conversion Service
Conversion for your 2wd YB sump to gain more ground clearance and allow you to fit your Cosworth YB engine into a Lotus 7 style kit car such as a Westfield, Dax, MK Indy etc.

The sump is shortened and a wing added too the off side to regain the oil capacity. Your oil pick up pipe will also be modified to suit.

After purchasing this please pack up your sump and pick up pipe and send it to the address on our contacts page. Please make sure you include your contact details and return address.
Price: £252.00